View Main St. Northport
LIVE from your PC or Mobile Phone
Watch what's happening on Main St, Live!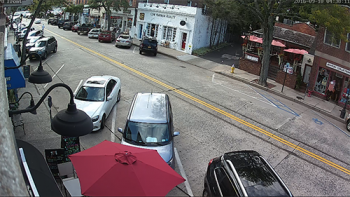 Watch Northport Events LIVE, WebCam Viewers can now watch Northport Events including the infamous Cow Harbor10K Race and Cow Harbor Day Parade, live in real time.  Viewers can visit Northport without the need to find a parking spot!  It's a win win for those who love Northport but can't physically make the trip to feel the experience of being there.
Viewer Access Note:
Access to the Main St. Viewer may be unavailable in instances of bad weather or electrical and equipment failures, though extremely rare, these events may occur and cause the viewer to be unavailable until the electric is restored and/or display issue is resolved. Due to bandwidth and the number of viewers, the feed may glitch or delay at times.  By purchasing access to the Viewer you agree to accept occasional downtime from the WebCam Viewer due to natural occurrences. By purchasing viewer access you agree to receive email updates from the villageofnorthport.com newsletter.
Save
Save
Save
Save
Save
Save
Save
Save
Save
Save
Save
Save
Save
Save
Save
Save
Save
Save
Save
Save
Save
Save
Save
Save
Save
Save
Save
Save
Save
Save
Save
Save
Save
Save
Save
Save
Save
Save
Save
Save
Save
Save
Save
Save
Save
Save
Save
Save
Save
Save
Save
Save
Save
Save
Save
Save
Save
Save
Save
Save
Save
Save
Save
Save
Save
Save
Save
Save
Save
Save
Save
Save
Save
Save
Save
Save
Save